May 29 2021 - 2:13 pm
For macOS 11 and later only. This applet will traverse the Media folder looking for and displaying any sub-folders that are either empty or that do not contain Media-apps-playable media, such as text or image files.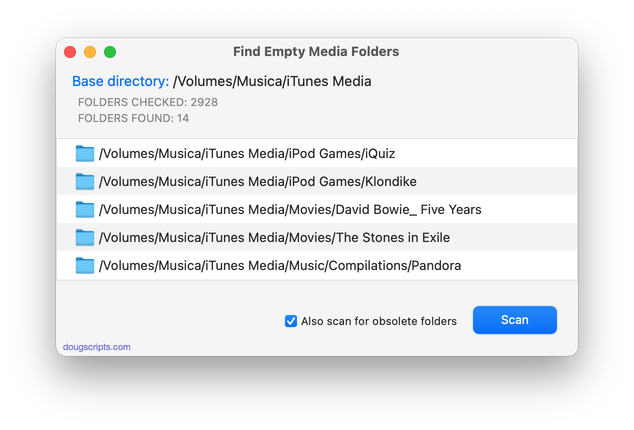 Latest version:
Accommodations for macOS 11.3
More information for Find Empty Media Folders v2.5 and download link is here.