May 16 2021 - 4:45 pm
For macOS 11 and later only. This script will export the artwork of the selected tracks (or the tracks in a selected playlist) as an image file to the folder which contains each selected track's file--presumably each track's Album folder--or a single user-selected folder. If multiple album tracks are selected, the script will make sure only one artwork file per Album is exported.
Also see Save Album Art as folder.jpg.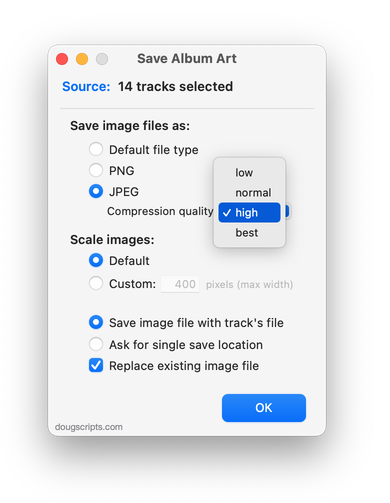 Latest version:
Accommodations for macOS 11.3
More information for Save Album Art to Album Folder v6.10 and download link is here.