July 10 2021 - 12:34 pm
For macOS 11 and later only. This script re-creates each selected playlist so its Songs View column settings (visible columns) are the same as the main "Songs" library.
Works with user-created regular playlists only. Please read the accompanying Read Me .rtfd doc.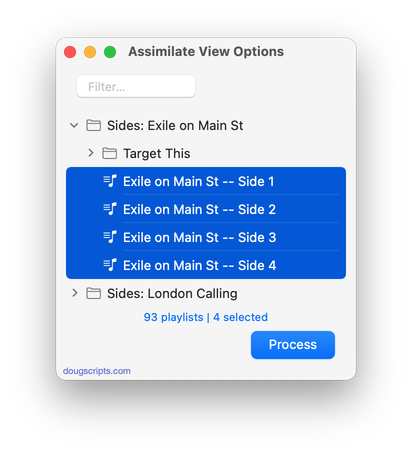 Latest version:
Initial accommodation for macOS 12 Monterey
UI, performance and security enhancements
More information for Assimilate View Options v6.0 and download link is here.