July 12 2021 - 12:51 pm
For macOS 11 and later only. This applet can examine the Music library and sort audio tracks purchased from iTunes into discrete playlists by either the purchaser's name or Apple ID (eg: "Purchased by Jane Smith" or "Purchased by janesmith@email.com") which in turn will be placed in a "Purchaser Playlists" playlist folder.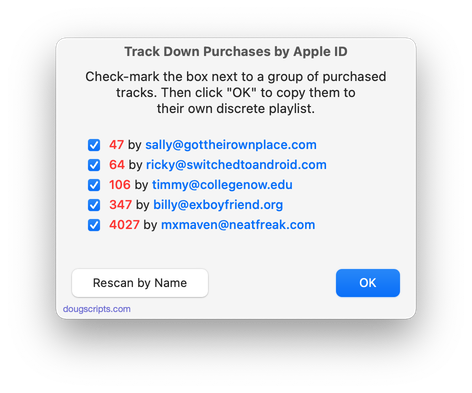 Latest version:
Initial accommodation for macOS 12 Monterey
UI, performance an security enhancements
More information for Track Down Purchases v5.0 and download link is here.