August 27 2021 - 11:00 pm
For macOS 11 and later only. This script will list the empty user-created playlists in the Music app and can delete all or just a selection of them.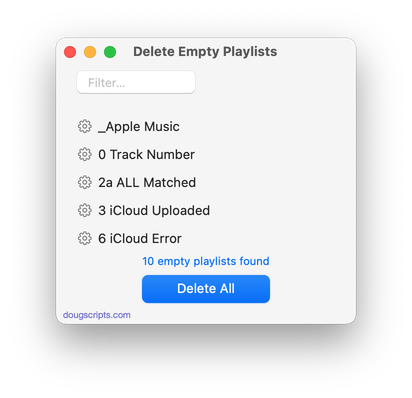 Latest version:
Additional accommodation for macOS 12 Monterey
UI and performance enhancements
More information for Delete Empty Playlists v5.1 and download link is here.