August 27 2021 - 11:15 pm
For macOS 10.14 and later. This script will survey your computer for AppleScripts downloaded from dougscripts.com and create a report, locally stored and viewable in your web browser, listing the scripts for which updates are available and links to download them.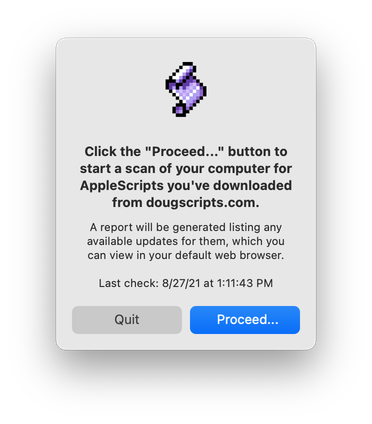 Latest version:
General maintenance update
Accommodations for macOS 11 and later
More information for Doug's Check For All Updates v1.5 and download link is here.