August 29 2021 - 6:22 pm
For macOS 11 and later only. This applet checks your Music or TV library for missing and presumed dead tracks--those tracks that have become disassociated from their file and which are listed with a "!"--and can delete them from the app or create a text file listing these tracks by last known File Path, Song Name, Artist and Album, which you can view using TextEdit.
Also see Super Remove Dead Tracks and Media Folder Files Not Added.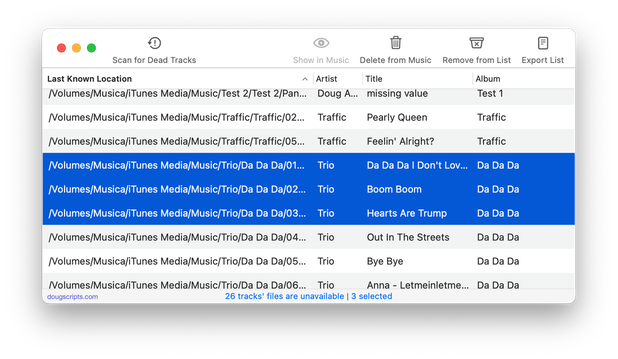 Latest version:
Additional accommodation for macOS 12 Monterey
UI enhancements
More information for List MIAs v6.1 and download link is here.