August 18 2021 - 3:09 pm
For macOS 11 and later only. This script will "batch-refresh" the selected user-created Smart Playlists by removing the tracks they contain (if possible*) which obliges them to dynamically re-populate, ostensibly with different tracks.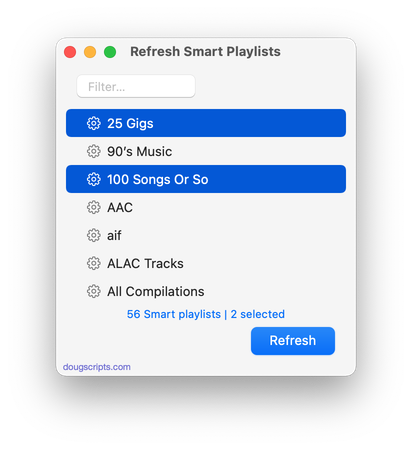 Latest version:
Accommodations for macOS 12 Monterey
UI and performance enhancements
More information for Refresh Smart Playlists v4.0 and download link is here.