August 3 2021 - 5:21 pm
For macOS 11 and later only. This script will display the audio metadata and the Spotlight metadata for the file of a selected track in the Music app or user-selected audio file, or a drag-and-dropped Music track or audio file. Includes additional features to display embedded artwork and activate the Finder's Information Window for the file.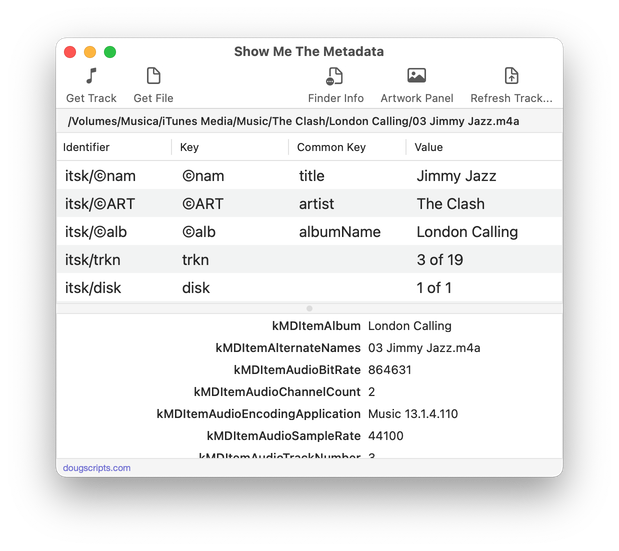 Latest version:
Initial accommodations for macOS 12 Monterey
Adds Toolbar
Improves drag-and-drop options; tracks and files can be dragged to the main window
Remembers Split View position at next launch
Adds option to update selected Music track's tag information with the current metadata from its file
More information for Show Me The Metadata v3.0 and download link is here.