September 17 2021 - 3:52 pm
For macOS 11 and later only. This script will change the video kind property of the selected tracks in the TV app to your choice of "Home Video", "Movie" or "TV Show". Additionally, Show Title, Season Number, incremental Episode Numbers and Rating can also be set or cleared for each selected track.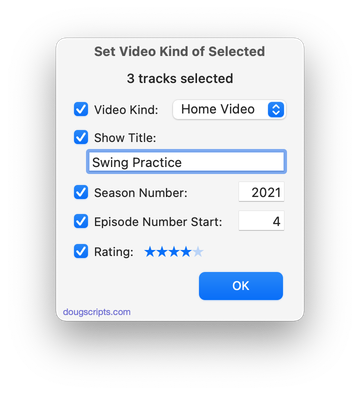 Latest version:
Accommodation for macOS 12 Monterey
Adds Rating
Minor UI and performance enhancements
More information for Set Video Kind of Selected v6.3 and download link is here.