September 1 2021 - 9:04 am
For macOS 11 and later only. Scans the Music or TV app for tracks whose files are inaccessible or no longer available (so-called "dead" tracks). Outputs a tab-delimited text log listing the tracks by Artist, Name, Album and last known file location. The registered version will delete the tracks.
Also see List MIAs and Media Folder Files Not Added.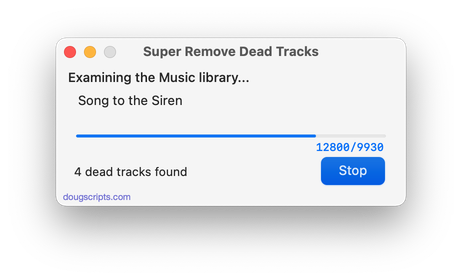 Latest version:
Accommodations for macOS 12 Monterey
More information for Super Remove Dead Tracks v6.0 and download link is here.