October 9 2021 - 11:28 am
For macOS 11 and later only. This script applet is a controller for the Music app. Up to eight "Chambers" can each be assigned with a track and the Big Button in each Chamber will trigger the assigned track or its source playlist to play in the Music app. Additionally, commensurately large versions of standard (and supernumerary) transport controls are available in a Toolbar.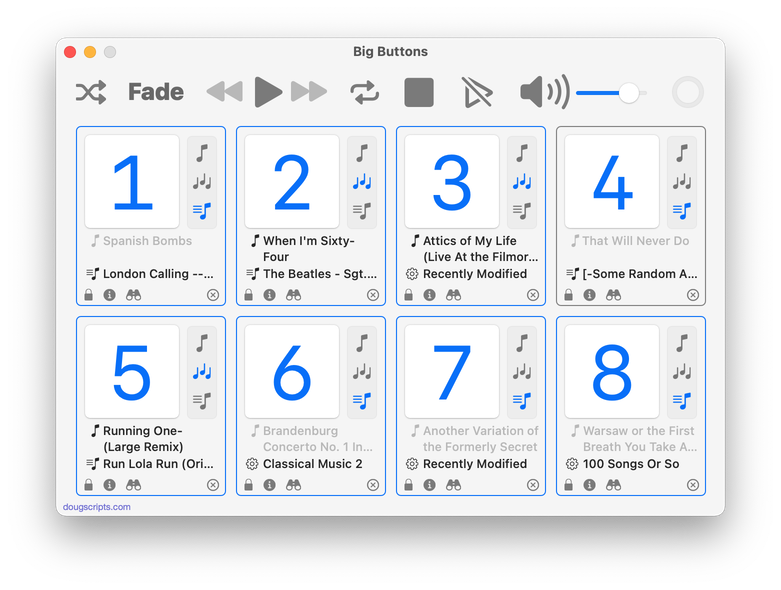 Latest version:
More information for Big Buttons v1.0 and download link is here.