October 26 2021 - 3:57 pm
For macOS 11 and later only. This applet will show both the assigned track artwork and the local file's metadata artwork (if any exists) for the selected track. The Track entry artwork well supports copy, paste and drags. Pasting or dragging image data immediately applies the image to the selected track's artwork and attempts to embed it. Additional tools can Embed or Apply artwork between track and file.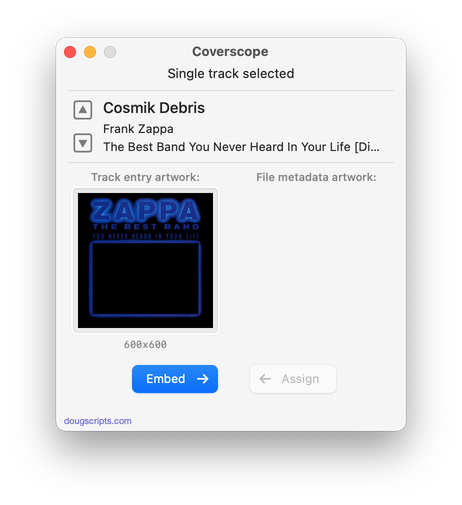 Latest version:
Additional accommodations for macOS 12 Monterey
Minor UI and performance updates
More information for Coverscope v2.4 and download link is here.