October 30 2021 - 2:43 pm
For macOS 11 and later only. The Music app only allows one playlist to be selected at a time. This applet can perform common useful tasks on a multiple selection of playlists: playlist title renaming (add text, remove text, search and replace text) and duplicate, delete, export, move to Playlist Folder and merge playlists.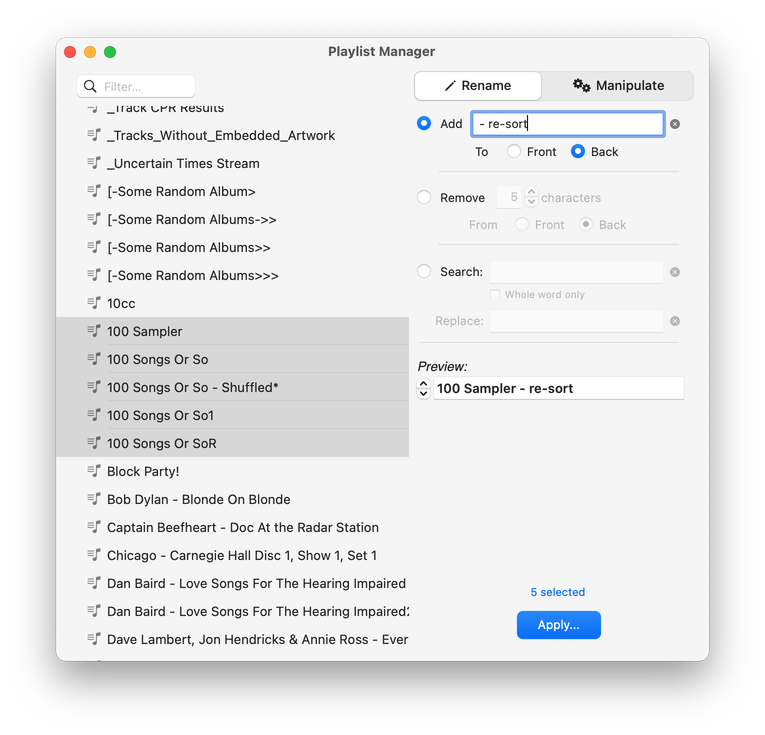 Latest version:
Removes "Views" tab due to breakage under Music v1.2
Fixed issue with exporting as M3U when no local file
Fixed issue with Exporting whereby nothing appeared selected
Additional accommodation for macOS 12 Monterey
Minor UI and performance enhancements
More information for Playlist Manager v4.2 and download link is here.