January 17 2022 - 8:23 pm
This script can create one or more new, smaller playlists from sub-divided batches of tracks in the selected playlist whereby each selected track will be interpreted as the last track delineator for each new playlist. A title for each new playlist can be user-entered, and resulting playlists can be moved collectively to a new discrete Playlist Folder.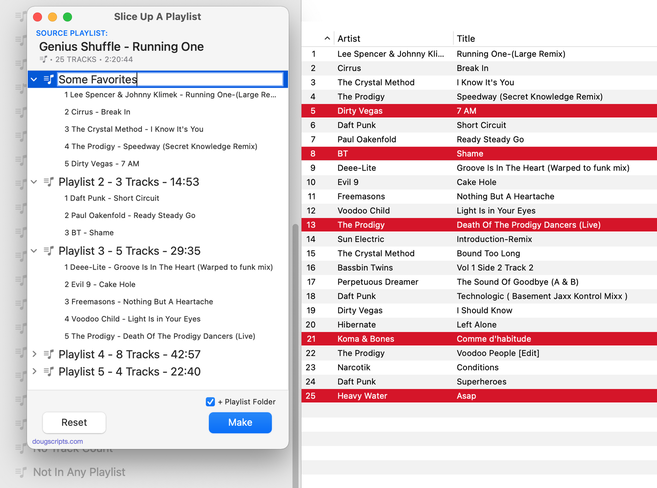 This is a simplified example for illustration purposes. The script interprets each selected track in the selected playlist in the Music app as the last track of a new playlist. The script is showing the delineated playlists and their track contents before actually creating any of them, initiated by clicking the "Make" button when one or more are selected.
I've used it to slice up TV seasons, large music compilations and Smart playlists into manageable playlists.
Also see Divvy Up A Playlist and Merge-Delete Playlists.
Latest version:
More information for Slice Up A Playlist v1.0 and download link is here.