September 3 2022 - 7:35 pm
This script will delete the lyrics from just the selected tracks or every track of the Music library. Does not affect Lyrics provided by Apple; this data is inaccessible.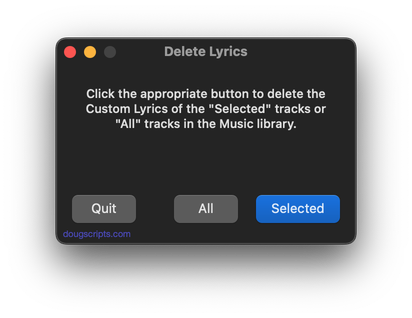 Latest version:
Maintenance update
Universal Binary
More information for Delete Lyrics v3.0 and download link is here.