December 26 2022 - 2:16 pm
This applet will traverse the Media folder looking for and displaying any sub-folders that are either empty or that do not contain Media-apps-playable media, such as text or image files.
Free to use in Demo Mode: While in Demo Mode, several convenient features will be disabled, including
Show Finder Information Window
Reveal in Finder
Send to Trash
Select all Empty/non-Empty
Scan other user-selected folder
Also see Media Folder Files Not Added.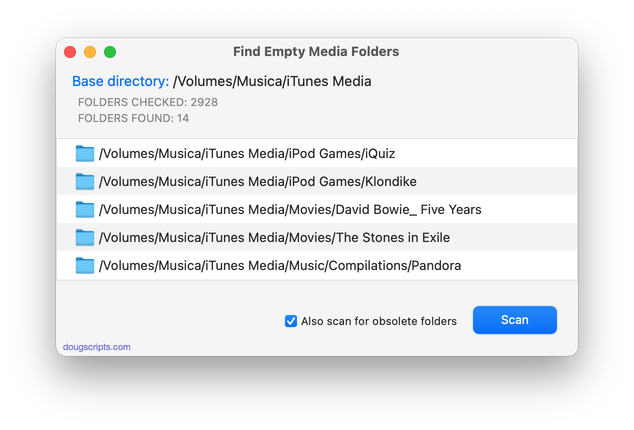 Latest version:
Maintenance and minor performance fixes
Accommodations for macOS 13 Ventura
More information for Find Empty Media Folders v3.2 and download link is here.