January 4 2023 - 10:12 pm
This script will float alongside the Music app and continuously monitor it for a single track to be selected and display that track's file path (if it exists); or the script can be set to likewise display the file path of each playing track. Includes Show in Finder and Copy Path to Clipboard options.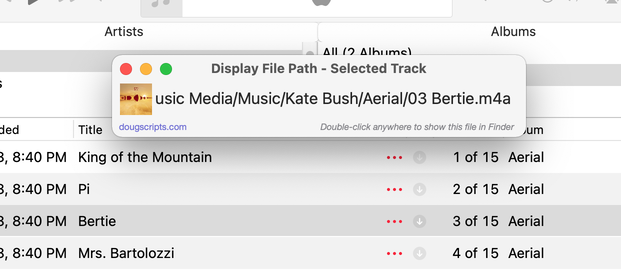 Latest version:
Maintenance and minor performance fixes
Accommodations for macOS 13 Ventura
More information for Display File Path v3.2 and download link is here.