January 1 2023 - 12:54 pm
This script will display the audio metadata and the Spotlight metadata for the file of a selected track in the Music app or user-selected audio file, or a drag-and-dropped Music track or audio file. Includes additional features to display embedded artwork and activate the Finder's Information Window for the file.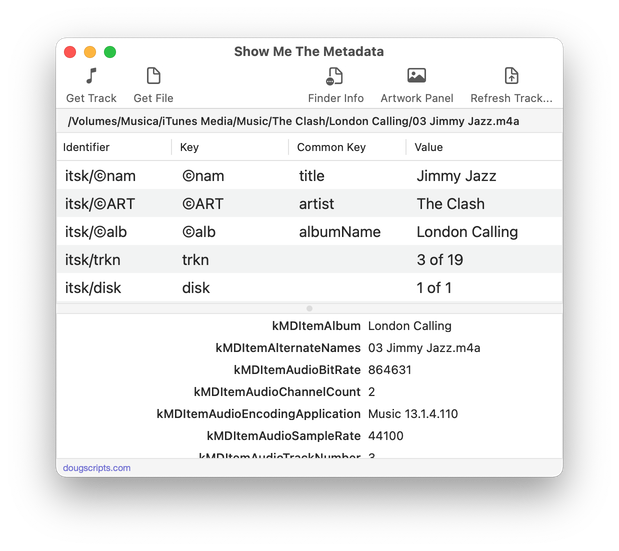 Latest version:
Maintenance and minor performance fixes
Accommodations for macOS 13 Ventura
More information for Show Me The Metadata v3.2 and download link is here.