February 13 2023 - 5:51 pm
The Music app only allows one playlist to be selected at a time. This applet can perform common useful tasks on a multiple selection of playlists: playlist title renaming (add text, remove text, search and replace text) and duplicate, delete, export, move to Playlist Folder and merge playlists.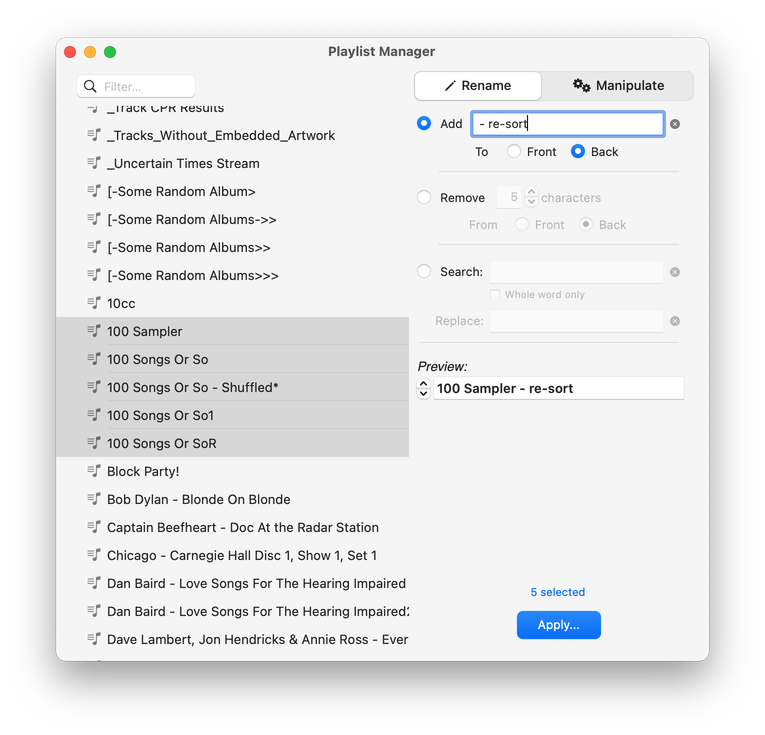 Latest version:
Maintenance and minor performance fixes
Accommodations for macOS 13 Ventura
More information for Playlist Manager v4.4 and download link is here.