July 23 2023 - 3:51 pm
This applet checks your Music or TV library for missing and presumed dead tracks--those tracks that have become disassociated from their file and which are listed with a "!"--and can delete them from the app or create a text file listing these tracks by last known File Path, Title, Artist and Album, which you can view using TextEdit.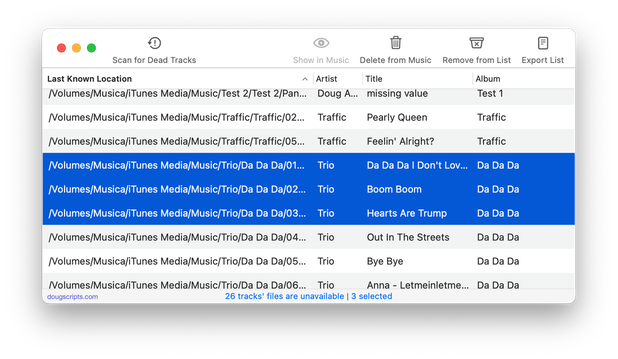 Latest version:
Maintenance and minor performance fixes
Tested successfully with macOS Sonoma 14
More information for List MIAs v6.4 and download link is here.