August 24 2023 - 12:45 pm
Universal, for macOS 11 and later only. View and edit a selected track's Custom Lyrics tag in a non-modal window, which, unlike a track's Info panel, will not block keyboard and mouse activity in the Music app's interface.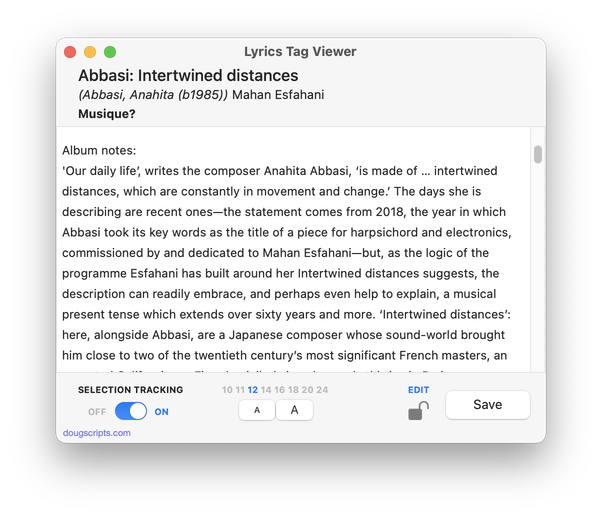 Latest version:
More information for Lyrics Tag Viewer v1.0 and download link is here.