November 4 2023 - 5:45 pm
This script will move the batch of playlists you select to a new or existing Playlist Folder. Additionally, plain Playlists can be extricated from Folders to the top level and new Playlist Folders can be created containing a selection of Playlists.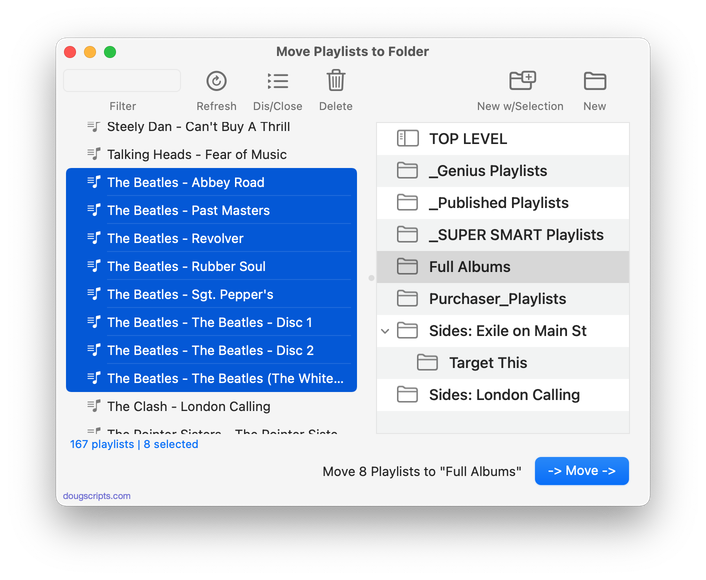 Latest version:
Minor fixes and maintenance
Repaired dead links in Help menu
More information for Move Playlists to Folder v4.5 and download link is here.