TV app
August 24 2021 - 10:12 am
For macOS 11 and later only. This script will re-locate the files of the selected tracks from their current location to a single user-chosen folder. The Music app (or TV app) will be updated with each track's new location and all of each track's meta-data will be preserved. Optionally leave a copy of each file in its original location (albeit disassociated from any Music or TV app tracks).
NOTE: If your "Keep Media folder organized" preference is set, you will not be able to create new folders or re-locate files within the Media folder; outside of it is OK.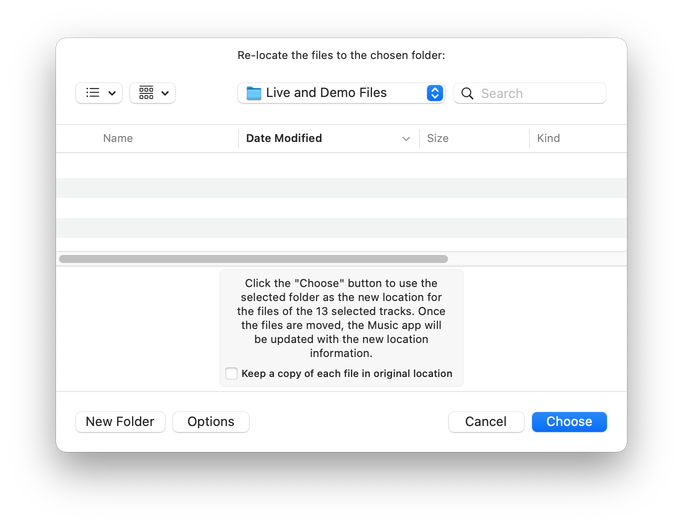 Latest version:
Initial support for macOS 12 Monterey
UI updates, performance improvements
More information for Re-Locate Selected v3.0 and download link is here.