November 18 2010 - 10:57 am
PDF Adder v3.2 is a collection of three scripts (an applet, a droplet and a PDF Services workflow) that assist with adding and tagging PDFs in iTunes.
The latest version includes fixes to all three scripts, including a cancel loop bug and a misnamed bundle. I've also added Description to the tags you can apply. This is the PDF Services script in action, activated from the PDF popup in the Print Dialog: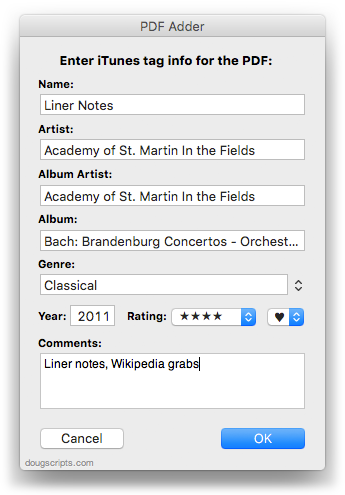 I've written before on how the "Add as PDF to iTunes" workflow works great with Safari Reader and NetNewsWire.