July 27 2011 - 10:57 am
Drop to Add and Give Info v2.0 is a Cocoa-AppleScript Droplet. Drag audio files to its icon in the Finder (or Finder bar) and a multi-edit window will allow you to set many common tags before the script adds the files to iTunes, after which your tag info will be applied to the new tracks. Saves trips to iTunes when batch-adding files. Additionally, tracks can be copied to a new or existing playlist.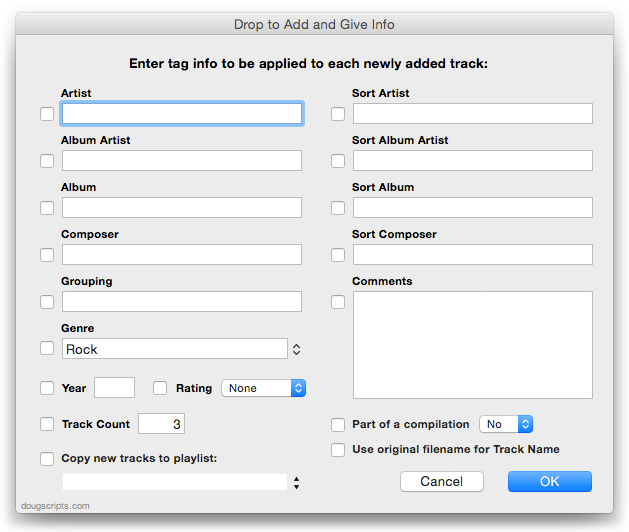 For OS X 10.6 or 10.7 only. The previous universal version is available via direct download at the script's entry page.