November 9 2012 - 8:27 am
Dual-Pass Search conducts a two-pass search for tracks in the currently selected playlist. On the first pass, the search query behaves like iTunes' own searchbox. Then the track results from the first pass are processed with a second search query.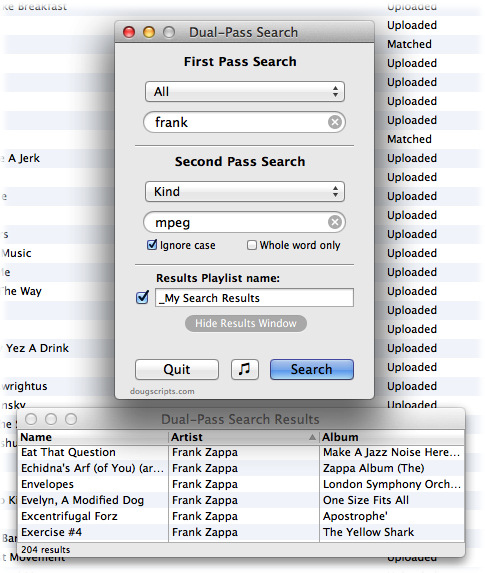 The track results can be displayed in a Results Window and optionally sent to Results Playlist in iTunes.