May 31 2013 - 12:41 pm
File Renamer will rename the files of the selected tracks (or the files of the tracks in the selected playlist) with a filename pattern that is formulated using the tracks' tag data. Optionally, export a copy of the files to a chosen location and rename the files in that location.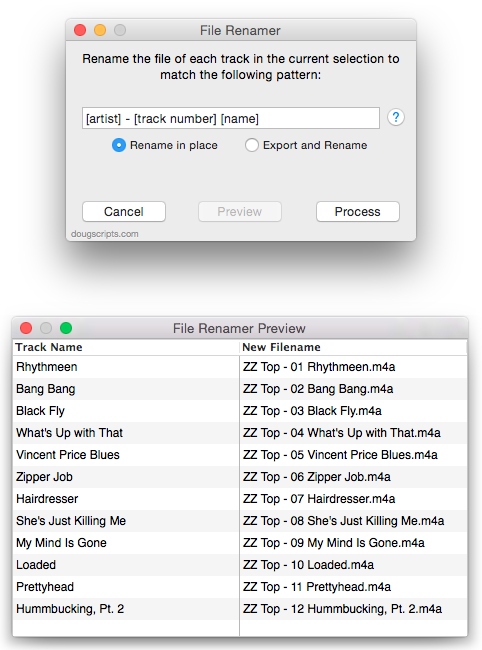 This latest version will format date properties as YYYYMMDDHHMMSS.
More info and download here.