October 28 2013 - 10:32 am
Save Album Art to Album Folder is one of the handful of Artwork Managment scripts suffering from a bit of trouble running under Mavericks.
This script will export the artwork of the selected tracks, or the tracks in a selected playlist, as an image file to the folder which contains each selected track's file—presumably the track's Album folder—or a specific user-selected folder. If multiple album tracks are selected, the script will make sure only one artwork file per Album is exported.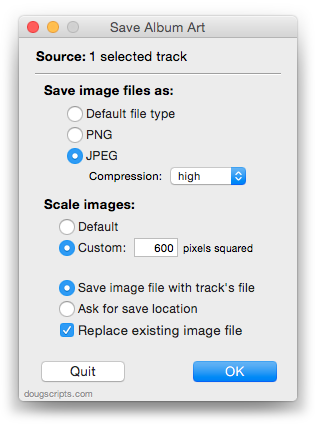 This latest version fixes the problem with Mavericks and makes some minor maintenance tweaks.
More info and download is here.