October 18 2013 - 8:59 am
Search-Replace Tag Text v3.5 performs a search-and-replace on the text in your choice of tag (Song Name, Show, Artist, Album Artist, Album, Composer, Comments, Genre, or Grouping) in the selected tracks or all the tracks in the selected Playlist. Features case sensitivity and whole word match options and dry run preview.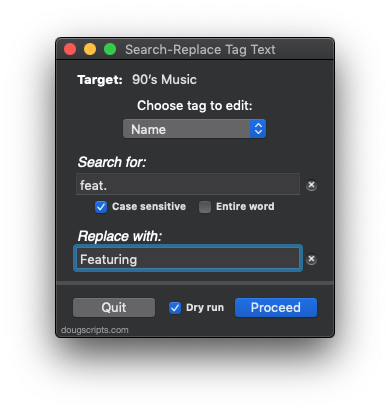 This new version stores the dry run setting between launches, has some additional minor tweaks and is ready for Mavericks.
More information and download is here.