December 20 2013 - 10:47 am
File Renamer will rename the files of the selected tracks (or the files of the tracks in the selected playlist) with a filename pattern that is formulated using the tracks' tag data. Optionally, export a copy of the files to a chosen location and rename the files in that location.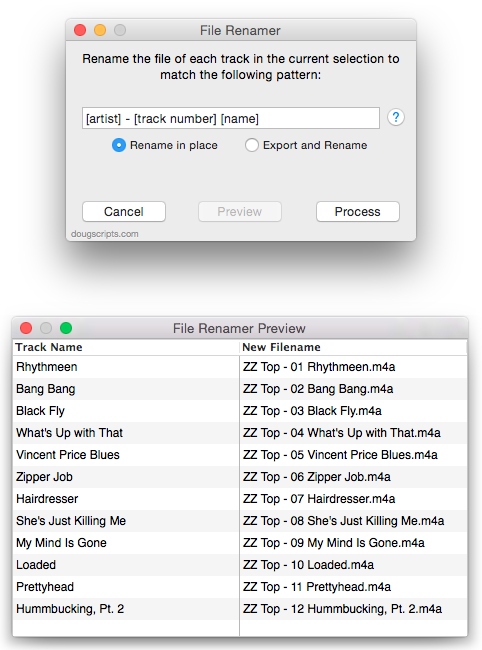 This latest version supports literal bracket characters (ie: [ and ]) and provides a [play order] pattern "field" which will match the index of each selected track in its sorted order.
More information and download is here.