July 13 2014 - 3:43 pm
I don't necessarily encourage using playlists as longer-than-semi-temporary organizers. In fact, you could trash all my playlists right now and I wouldn't care. But if the thought of doing that on your own library makes your spine melt at about L5 then you might have OCD want to try meditation Not In Any Playlist.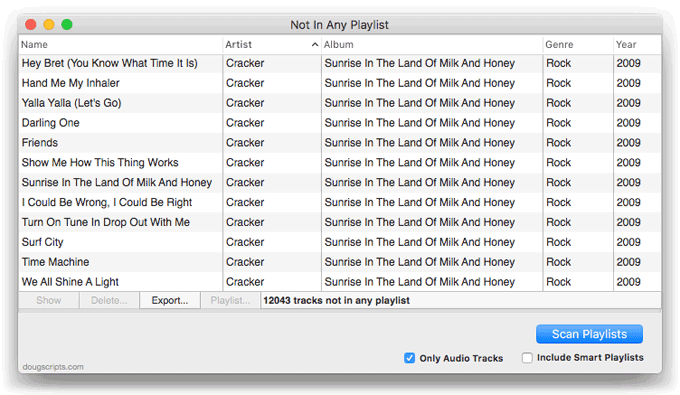 This applet will scan iTunes for tracks that are not assigned to any user-created playlists and display them. Includes options to export the list as a text file, ignore Smart playlists, ignore non-Music tracks, and copy selected tracks to a new or existing iTunes playlist.
Not In Any Playlist is free to try full-featured for 10 days. More info and download here.