September 27 2014 - 12:15 pm
M3Unify v1.1.0 is an app that will assist with adding files from iTunes to portable media, such as a USB thumb drive or SD card (watch the YouTube video I put together) or copying files to another location on yer Mac. Just drag and drop tracks from iTunes, arrange the tracks and the use M3Unify's Export Settings to configure how you want the files copied (or converted) to a new location.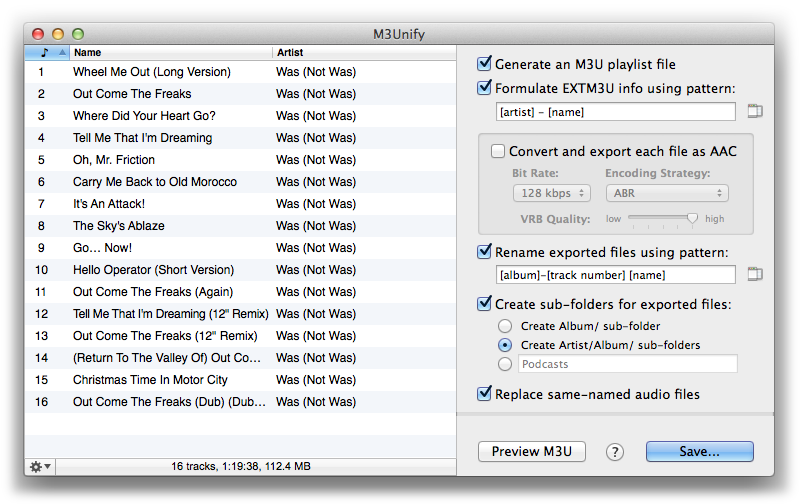 Flexible options let you export files the way you and your audio player want.
The latest version of M3Unify now applies basic meta-data tags to converted AAC files (Name, Artist, Album, Genre, Track Number/Count and Disc Number/Count); adds a keyboard shortcut to the "Clear" menu command; fixes an issue converting some types of single-channel MP3s; adds additional support for OS X 10.10 Yosemite and iTunes 12.
For OS X 10.8 and later. M3Unify is $5.00 but you can try it out in Demo Mode which limits the number of tracks that can be used at a time to fifteen. This version is a free update for registered users.
Thanks for all the feedback on v1.0.0. I'm thrilled that some users really like this app. ;)