October 6 2014 - 8:01 am
Needle Drop v5.0 will play each track in the selected iTunes playlist for a set time interval optionally starting at a set number of seconds into each track, beginning with the selected track. Handy for 'scoping playlists.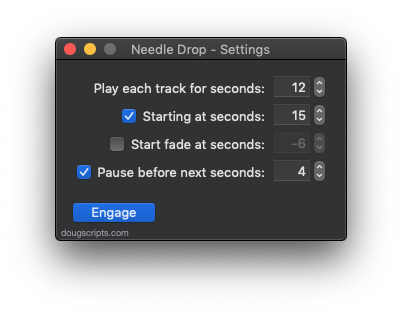 The latest version adds support for OS X 10.10 Yosemite and iTunes 12 and has other minor tweaks.
More information and download is here.