October 3 2014 - 6:01 am
Save Album Art to Album Folder v5.0 will export the artwork of the selected tracks (or the tracks in a selected playlist) as an image file to the folder which contains each selected track's file—presumably the track's Album folder—or a single user-selected folder.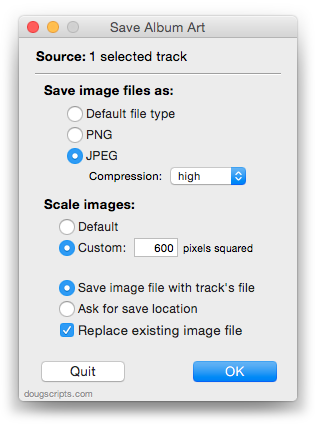 Version 5.0 adds support for OS X 10.10 Yosemite and iTunes 12 (dropping support for pre-10.8), adds "Replace existing image file" toggle, adds "Check for Update" menu command, and has some minor maintenance tweaks.
More information and download is here.