March 26 2015 - 6:13 am
I'm happy to announce a pretty cool update to Join Together.
Join Together will create and export a single AAC or ALAC (Apple Lossless) audio file from the audio data of tracks dragged from iTunes or files dragged from the Finder.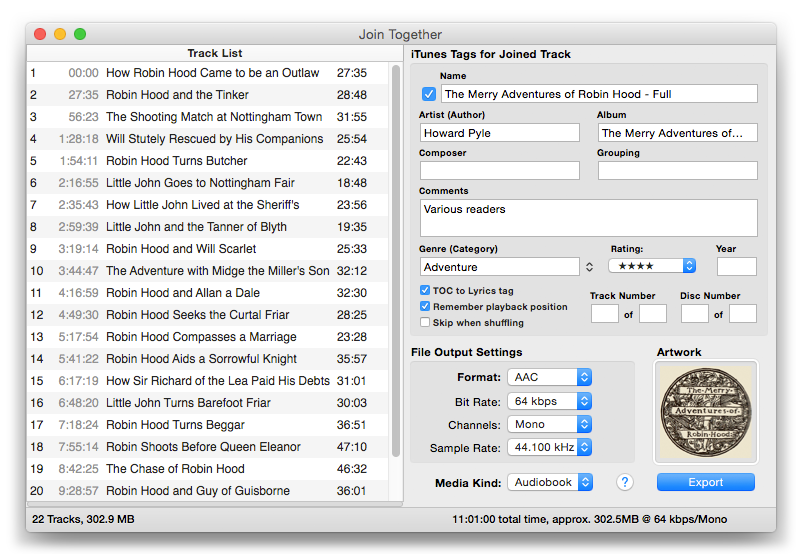 This latest version will accept dragged or copy-and-pasted artwork to be applied to the final joined file's metadata. Additionally, there is now support for exporting 16-bit and 24-bit ALAC files at 44.1, 48, 88.2 and 96 kHz.
Join Together is free to use full-featured in demo mode, whereby the volume level of the final joined file will be sharply reduced at the half-way point of the file. A registration code, which when entered will remove this restriction, is $5.00. More info and download is here.
Additional screenshots follow.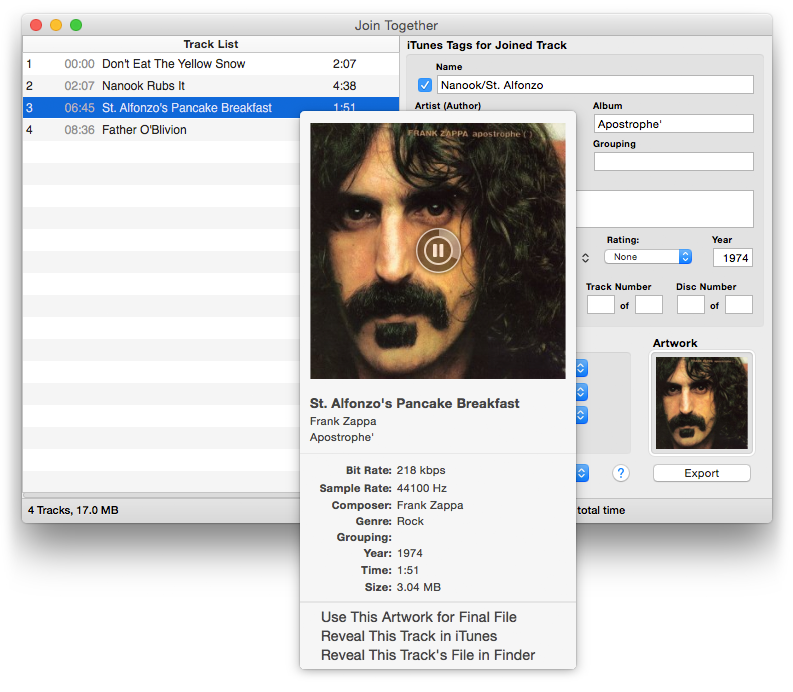 Disply the Get Info panel for a track by Control-clicking or Right-clicking on a track.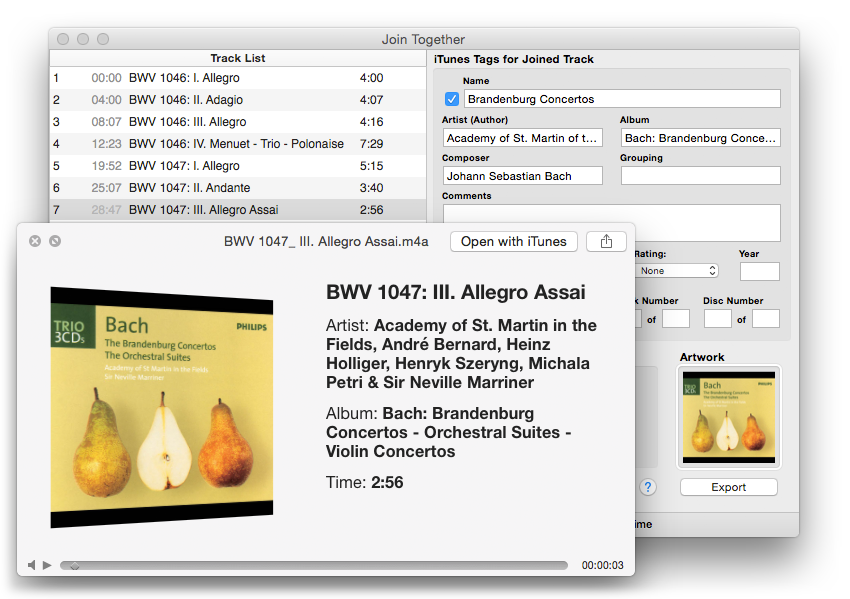 Select a track and press Space Bar to display a QuickLook window.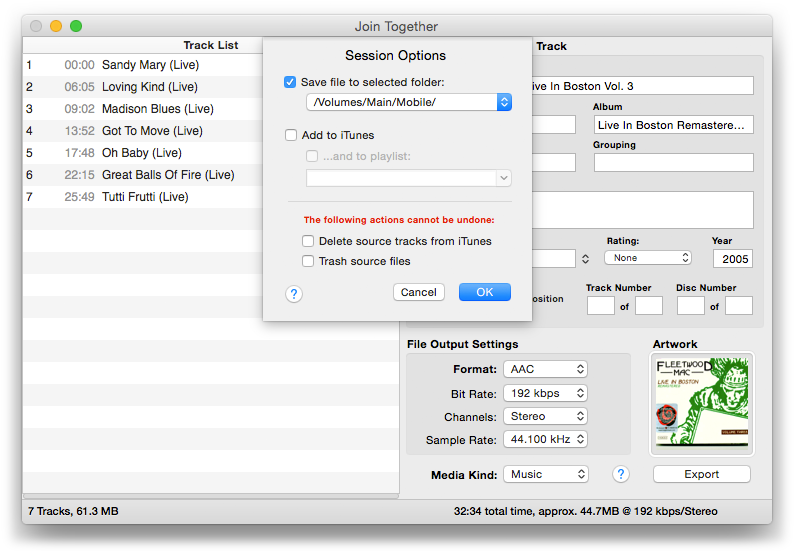 Press and hold the Option key while clicking the Export button to set overriding Session Options.