March 7 2015 - 11:59 am
Music Folder Files Not Added v4.4 will list the file paths of the files in your designated "iTunes Media" folder which are not in iTunes' track library. Additionally, you can select a different parent folder and its contents will be compared to the iTunes library. Includes options to Add a selection of found files to iTunes, move them to the Trash, and export a text file listing the file paths.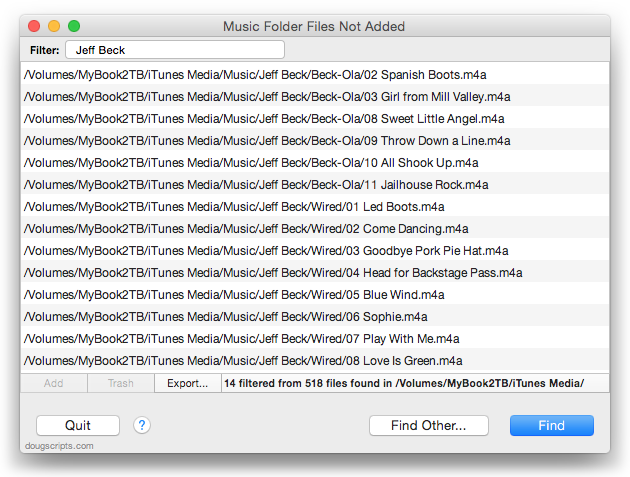 This latest version has a couple of minor UI and maintenance fixes. Free to try full-featured for ten days, $1.99 thereafter; it's a free update for registered users.