May 13 2015 - 5:33 am
Make PDF Booklet will create a PDF document containing tag info from the selected tracks (or every track from the selected playlist) and then add the PDF to iTunes and copy it to the playlist where the selected tracks reside.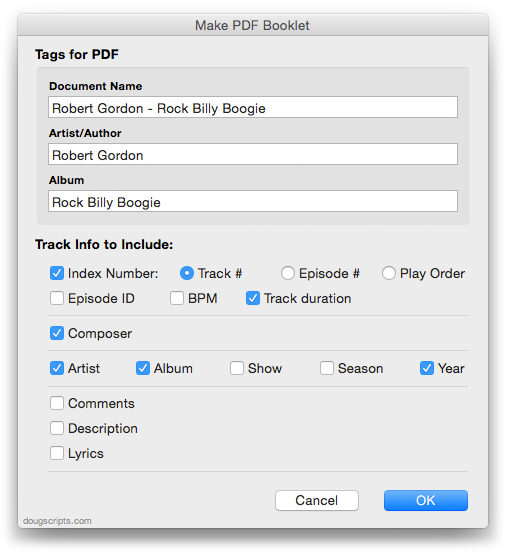 As you may know, iTunes can manage PDF "booklets" as though they were tracks. Here are example PDFs made with the script using audio tracks and using TV Show tracks.
More info and download is on this page.
Previous Scripts of the Day. Subscribe to my RSS feed or follow @dougscripts on Twitter to get daily "Script of the Day" notifications.