May 14 2015 - 6:29 am
Export Files From Playlists will export copies of the files of the tracks in two or more playlists to a single user-selected folder.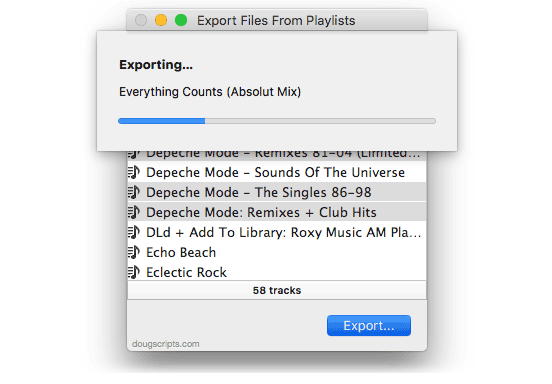 In the screenshot above, the files of the tracks in the selected playlists, "David Bowie" and "Little Feat", are being copied to a previously selected folder location.
More info and download is on this page.
Previous Scripts of the Day. Subscribe to my RSS feed or follow @dougscripts on Twitter to get daily "Script of the Day" notifications.