May 8 2015 - 10:32 am
Playlists Info will display a sortable list of playlists from the selected source (the local library or a mounted device) along with their size, time and number of tracks. Additionally, the script can export a text file listing that information heirarchically.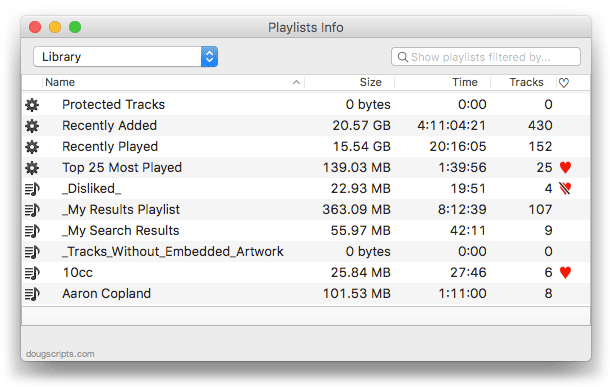 By default it will display the playlists in the local iTunes library. But in the screenshot above, I've selected to view the playlists on my iPod touch. The window will stay open over iTunes. Double-clicking a playlist in the list will select it in iTunes.
More information and download is here.
Subscribe to my RSS feed or follow @dougscripts on Twitter to get daily "Script of the Day" notifications.