May 28 2015 - 6:39 am
Remove Leading-Trailing Spaces will remove any number of extra space characters at the beginning and ending of chosen tags (Name, Artist, Album Artist, Album, Composer, Genre, Grouping and Show) in the selected tracks.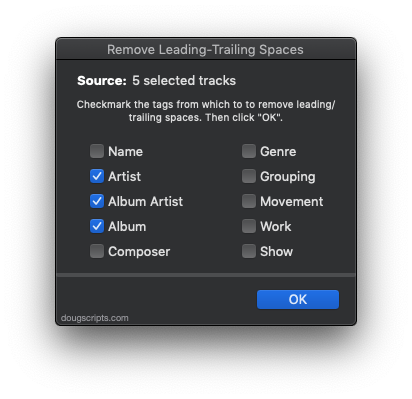 More info and download is on this page.
Previous Scripts of the Day. Subscribe to my RSS feed or follow @dougscripts on Twitter to get daily "Script of the Day" notifications.