May 29 2015 - 6:38 am
Size of Artwork will display the size (width x height) of the artwork of the single selected track.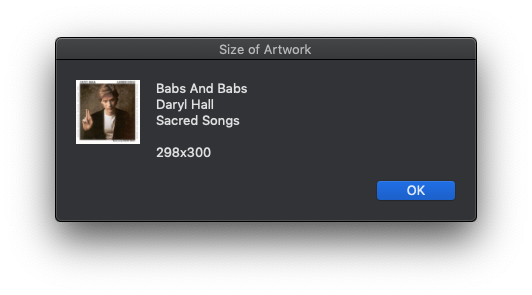 This script works great when assigned a shortcut.
More info and download is on this page.
Previous Scripts of the Day. Subscribe to my RSS feed or follow @dougscripts on Twitter to get daily "Script of the Day" notifications.