June 4 2015 - 6:31 am
New Last Played Date will set the Last Played or Last Skipped date of each selected track to a new date.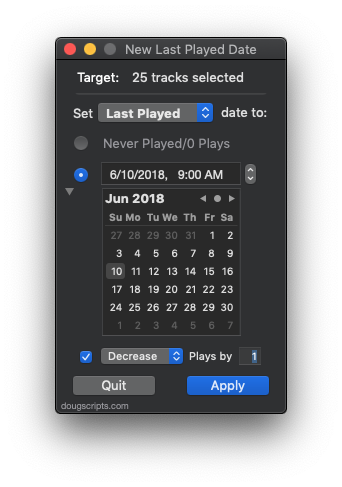 There are also options to increase or decrease Plays or Skips and to re-set those tags to no date and no Plays or Skips.
More info and download is on this page.
Previous Scripts of the Day. Subscribe to my RSS feed or follow @dougscripts on Twitter to get daily "Script of the Day" notifications.