June 3 2015 - 6:04 am
Merge-Delete Playlists will allow you to merge the track contents of two or more playlists or delete any number of playlists at once, including Smart, Genius, and Playlist Folder playlists.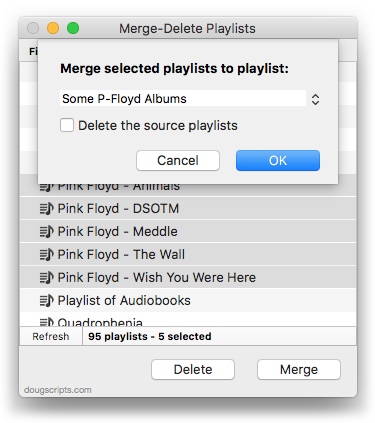 The merge feature will prevent the same tracks that may appear in different source playlists from being duplicated and has an option to delete original playlists. The delete feature only deletes the playlist; tracks, of course, remain in the library.
More info and download is on this page.
Previous Scripts of the Day. Subscribe to my RSS feed or follow @dougscripts on Twitter to get daily "Script of the Day" notifications.