June 17 2015 - 6:54 am
A Space Between will play each track in the selected playlist and will wait (one might say insert but that's technically incorrect) a user-set number of seconds between each.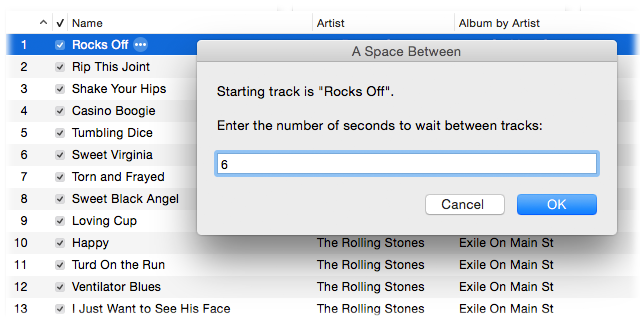 A few extra seconds between tracks can provide a nice bit of atmosphere.
More information and download is on this page.
Previous Scripts of the Day. Subscribe to my RSS feed or follow @dougscripts on Twitter to get daily "Script of the Day" notifications.