June 11 2015 - 6:34 am
Make An EQ Preset Script will create a new AppleScript applet using data from a selected EQ preset. When that applet is run it will re-create the EQ preset you selected...in any iTunes (on a Mac, of course).
In the screenshot, the selected applet was created by the script, and the applet created the EQ setting: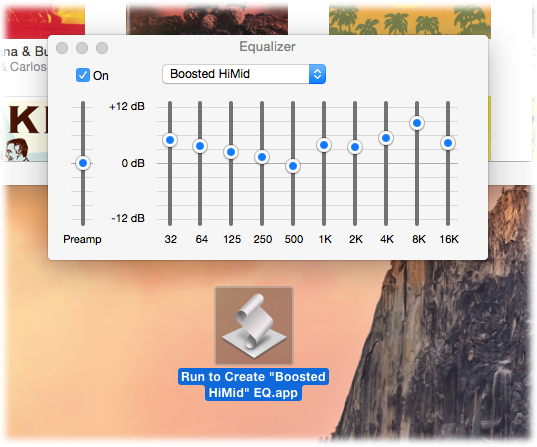 This makes it easy to accurately share your EQ Presets with friends or make back-ups of your EQ Presets.
More information and download is on this page.
Previous Scripts of the Day. Subscribe to my RSS feed or follow @dougscripts on Twitter to get daily "Script of the Day" notifications.