June 12 2015 - 6:19 am
Albumize Selection re-numbers the track number and track count tags of each selected track to its current Play Order and, optionally, enters a new Album Name for every track.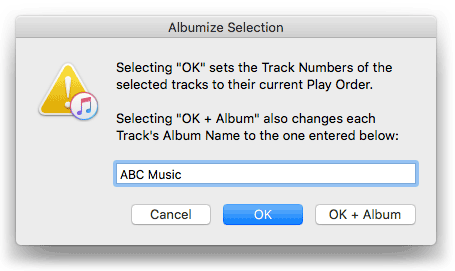 In the screenshot, the selected tracks—sorted by Play Order—will be track-numbered 1 to 13, their track count tags set to 13 and each track's album tag set to the text entered in the text field.
More information and download is on this page.
Previous Scripts of the Day. Subscribe to my RSS feed or follow @dougscripts on Twitter to get daily "Script of the Day" notifications.