July 4 2015 - 10:01 am
iTunes 12.2 introduces a new View by which to display tracks in a playlist: "Playlist". It displays a nice header with artwork from the tracks in the playlist and abbreviated tag information. I like it.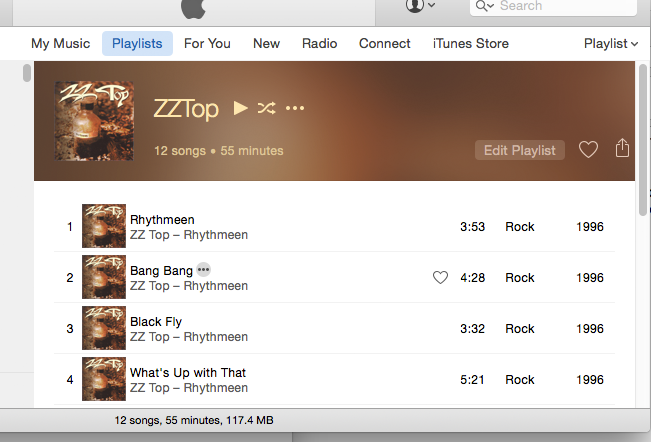 Except that there is an issue when dragging tracks from a playlist set to "Playlist" view to another drag-and-drop enabled application. The pasteboard that should contain metadata information about the tracks being dragged ("com.apple.itunes.metadata" is the name of the pasteboard type) only supplies the file paths ("NSFilenamesPboardType").
This affects my apps "Join Together", "M3Unify" and "Playlist Assist". The workaround is to either drag tracks while the playlist is in "Songs" view or drag the entire playlist by selecting its name in the Playlist Column and dragging.
I'm working on fixes for those apps.