July 2 2015 - 12:10 pm
iTunes 12.2 has a new setting in the Advanced pane of Preferences: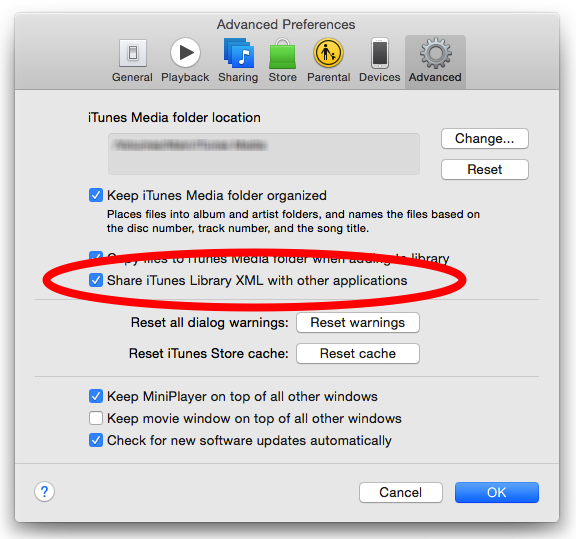 If you download and use any of my apps or scripts you should probably leave that checked. In fact, if you use any software that may interact with iTunes you should leave it checked. The iTunes XML file is a way for other applications to easily get information about your current iTunes library. Denying access to this file will most likely cause these apps to fail.
I have already gotten reports of users experiencing mysterious issues with my software, only to find out they had unchecked this preference. I'm not sure what issues this setting is supposed to address but unless you are aware of a particular issue, I don't see why you shouldn't leave it checkmarked.
Update October 2, 2015: It appears that iTunes may install with this setting un-checked.
Update November 1, 2015: This Apple support document explains that iTunes 12.2 and later does not automatically create a "legacy" iTunes Library XML file and thus this setting will be off by default.