November 14 2015 - 7:07 pm
I think I finally licked a text encoding problem with Music Folder Files Not Added in this latest version.
Music Folder Files Not Added will list the file paths of the files in your designated "iTunes Media" folder which are not in iTunes' track library. Additionally, you can select a different parent folder and its contents will be compared to the iTunes library. The files listed in this screenshot are located in my "iTunes Media" folder but have no associated track entry in iTunes: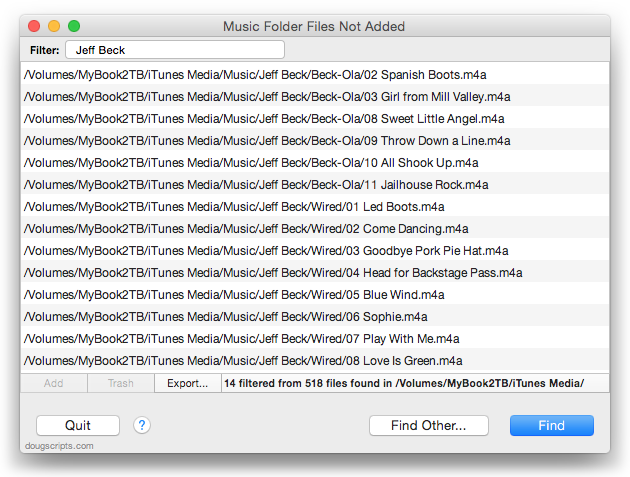 Includes options to Filter results, Add a selection of found files to iTunes (Mobile Applications can not be added this way), move them to the Trash, and Export a text file listing the file paths.
Several users had been reporting issues with text encodings (especially with Greek, German and Cyrillic text, but others also) and this version addresses this problem.
More information and download is here.